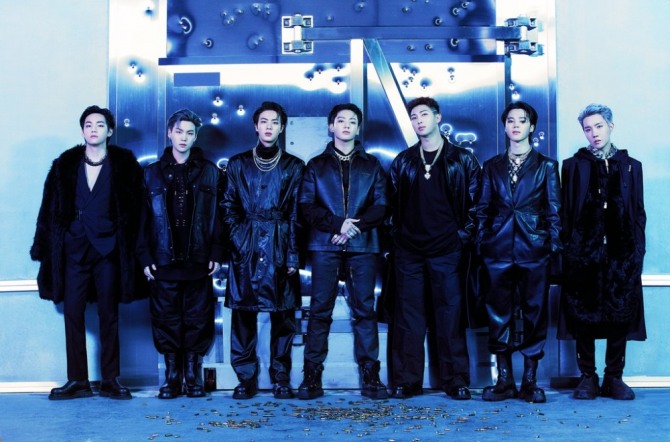 K-pop group BTS said they will suspend group activities for the first time in 9 years since their debut.
It is not a breakup, but considering that BTS has gained a huge popularity in the world, the impact on the global music and pop industries is expected to be significant.
BTS posted the YouTube video on the 14th, and said, "Even if we pause, stop, and take breaks, this is to move forward for our future."
The video was made with the concept of BTS having a drink with the members and telling their honest feelings. In the video, members confessed their worries and feelings they have over the past nine years.
Leader RM said, "My team was on my hands until "Dynamite," but I feel that I have lost the control from "Butter" and "Permission To Dance." What we talk about and what message we deliver is very important for the song, but it seems like that we've lost it."
BTS members also said they hope to focus on individual careers, which was neglected due to group activities.
RM said in the video, "The K-pop idol system itself does not allow us to grow. There is no time to grow because we have to keep producing something."
"As a human being, I have pretty changed from 10 years ago," he added. "I should have grown and become mature by having my own time and thinking myself a lot, but busy schedules of BTS have made me not to be mature for 10 years."
RM continued, "We have to do our role in some way for the world as a global idol, but it did not gave me a time to think. I have lost the meaning of my team, and I don't know where I and my team are going anymore."
He said, "I became a rap writing machine, and my role was over when I translated the rap lyrics to English. I thought my team lost the direction and wanted to take a rest, but I felt guilty to say this. Our fans raised us, but I felt like we could not repay them."
Suga said, "It was hard to create music and lyrics. I have lost what I want to say, and now I really have nothing to say."
BTS said they will focus on solo projects, which they have released in mixtape (non-regular album) form so far. J-Hope is expected to become the first for the solo work.
By Global Economic Reporter Da-jeong Kim ; Translate by Gounee Yang