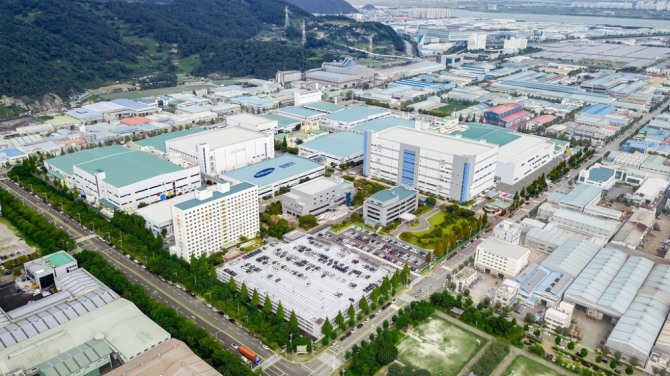 Samsung Electro-Mechanics will invest additional 300 billion won in flip-chip ball grid array (FC-BGA) business.
Samsung Electro-Mechanics previously announced to invest 1.3 trillion won in its Vietnamese chip substrate subsidiary in December last year and 300 billion won in Busan plant in March this year. Including the additional investment announced this time, the total investment amount reaches 1.9 trillion won.
Samsung Electro-Mechanics plans to spend additional 300 billion won to expand its Busan plant, Sejong plant and Vietnam subsidiary.
The FC-BGA is a chip substrate that transmits electrical signals and supplies voltage by connecting high density chips and main substrates, and is mainly used for CPUs and GPUs that require high-performance and high-density circuit connections.
As CPU and GPU chip performance have continuously improved, the demand for high-end FC-BGA market is expected to grow.
In fact, demand for high-end FC-BGA substrates from major global customers is recently increasing, and demand for substrate for electric devices is also rising with the expansion of autonomous driving, Samsung Electro-Mechanics explained.
According industry sources, Samsung Electro-Mechanics reportedly supplies FC-BGA substrates to global companies, including Apple, Qualcomm, and Intel.
Based on the investment, Samsung Electro-Mechanics will actively respond to the surged demand for chip substrates.
It also announced that it will mass-produce chip substrates for servers for the first time in Korea within this year.
By Global Economic Reporter Myeong-seok Chae ; Translate by Gounee Yang