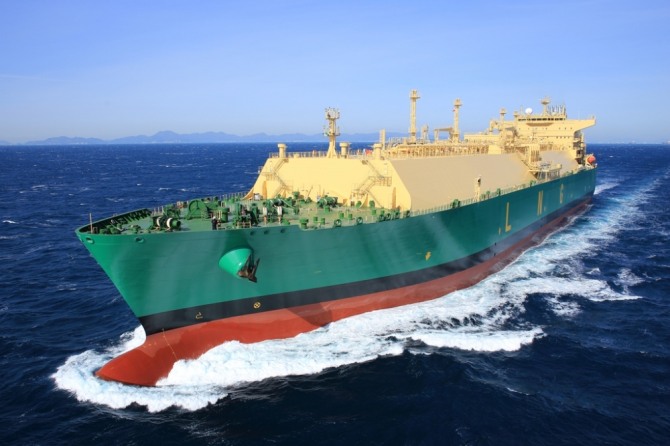 Samsung Heavy Industries, one of South Korea's three largest shipbuilders, has won a shipbuilding order worth 3.9 trillion won for the Qatar project.
Samsung Heavy Industries said on the 22nd that it has won an order for twelve 174,000
㎥
LNG carriers from ship owners in Bermuda.
The order amount is a total of 3.331 trillion won, the largest amount for a single order in the Korea's shipbuilding history, said Samsung Heavy Industries.
Samsung Heavy Industries also posted record sales in March last year by winning 20 container ships worth 2.8 trillion won.
Samsung Heavy Industries did not say the order is a part of the Qatar project, but according to industry sources, the order is reportedly part of a contract for more than 100 shipbuilding contracts signed between the Qatar government and Korea's top three shipbuilding companies.
Qatar Petroleum (QP), state-owned oil company in the world's largest LNG producer Qatar, previously signed slot contracts for more than 100 LNG carriers with Korea's top 3 shipbuilders, Korea Shipbuilding & Offshore Engineering [009540], Samsung Heavy Industries, and Daewoo Shipbuilding & Marine Engineering [042660], in June 2020. The slot contract refers to preoccupy the dock in shipyards to build new ships.
On the 22nd, Samsung Heavy Industries has won an additional order for two LNG carriers with an African ship owner, winning 14 LNG carriers worth a total of 3.9 trillion won.
This is more than half, or 59%, of Samsung Heavy Industries' sales last year.
Samsung Heavy has won the total of 33 ships worth $6.3 billion this year, achieving 72% of its annual order target of $8.8 billion. Among them, a total of 24 LNG carriers have been won by Samsung Heavy Industries this year.
By Global Economic Reporter Jong-yeol Seo ; Translate by Gounee Yang