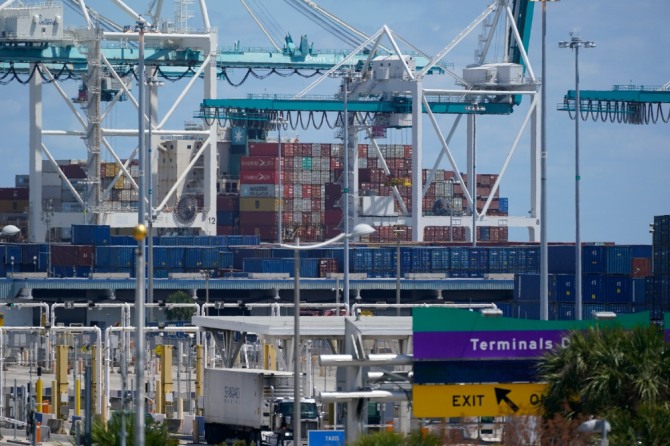 As semiconductors led overall exports during the COVID-19 pandemic, South Korea posted the record current account surplus with U.S. and Southeast Asia last year.
According to the provisional data of current account 2021 released by the Bank of Korea on the 24th, the current account surplus was $88.3 billion in 2021, up $12.4 billion from $75.9 billion in the previous year.
Last year, the current account surplus with the U.S. hit a record high of $44.96 billion. The current account had decreased to $24.972 billion in 2017, $24.665 billion in 2018, and $19.18 billion in 2019, but it has continued to increase to $32.799 billion in 2020 and $44.956 billion in 2021.
The current goods balance, which is a part of the current account, increased from $3.287 billion in 2020 to $41.828 billion in 2021, while the current service balance decreased from $8.329 billion to $4.480 billion due to improved transportation balance.
The primary income account balance surplus slightly decreased from $8.759 billion to $8.749 billion, while the current transfer account balance increased from $54.4 million to $1.140.7 billion.
The current account surplus with Southeast Asia also posted all-time high $102.502 billion. This is an increase of $22.85 billion from $79.1987 billion in the previous year.
An official from the BOK said, "Korea's exports increased mainly for semiconductors IT devices as the economy in the U.S. and Southeast Asian has recovered from the COVID-19 crisis."
By Global Economic Reporter Jong-yeol Seo ; Translate by Gounee Yang