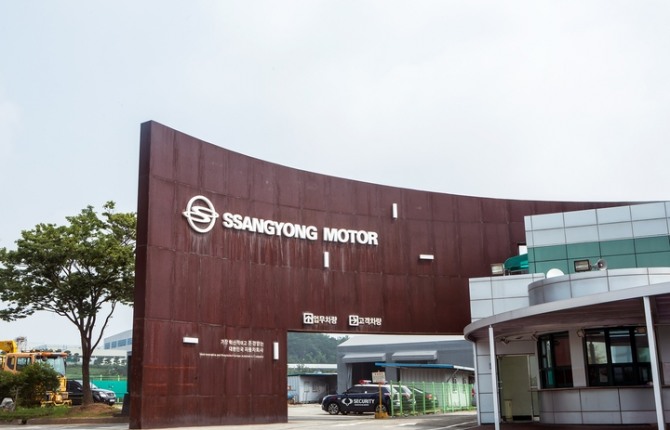 KG Group has virtually been confirmed as a buyer of SsangYong Motor.
According to industry sources on the 28th, SsangYong Motor has submitted an application to the Seoul Rehabilitation Court for permission to select the final acquisition bidder.
SsangYong Motor and its sales manager EY Hanyoung has selected KG consortium as the final bidder for the acquisition, and are waiting for court approval.
After canceling the acquisition contract with Edison Motors, Ssangyong Motor has been under the stalking-horse bid process that signs a conditional investment agreement with preferred bidder and confirms the buyer through an open bid.
KG Group's KG consortium was previously selected as a preferred bidder, but SBW Group participated in the bid by submitting the letter of intent and official acquisition proposal specifying the acquisition amount on the 9th.
SBW Group offered about 380 billion won as the acquisition price, which is more than KG Consortium's price of 350 billion won, but was not selected as the final bidder.
SBW Group reportedly failed to provide proof of funds.
It provided new proof of funds by securing financial investors (FI) in the bid, but SsangYong Motor judged that SBW Group did not offer better acquisition terms than KG Consortium.
Accordingly, KG Consortium is expected to be the final acquisition bidder according to the conditional investment agreement previously signed.
Ssangyong Motor will sign a main acquisition contract with KG consortium next month, and plans to obtain consent from creditors by holding a stakeholder meeting at the end of next month.
By Global Economic Reporter Jung-hee Kim ; Translate by Gounee Yang