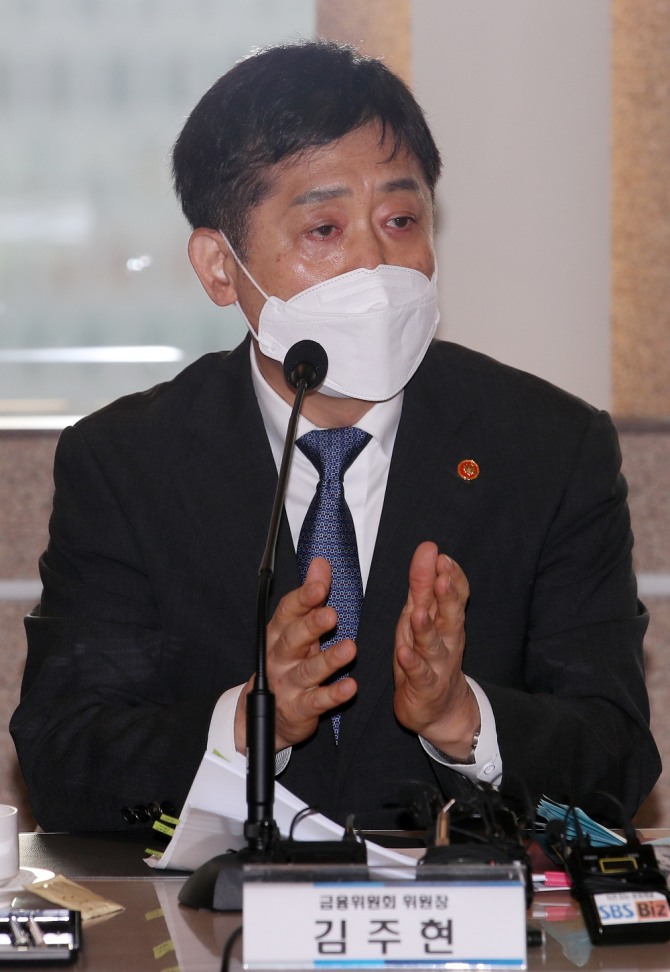 The Korean government will review existing financial regulations such as separation of industrial and financial capital.
In line with the age of "Big Blur," which means that boundaries between industries have been broken down, the government plans to drastically change financial regulations to help financial industry's digital transformation.
The Financial Services Commission reported the financial regulatory innovation plan at the first financial regulatory innovation meeting held on the 19th.
The Financial Services Commission previously conducted a demand survey on eight financial associations in June and received 234 suggestions.
Based on the survey result, the Financial Services Commission selected four major areas, nine major tasks, and 36 detailed tasks.
Firstly, the banking industry associations have suggested easing regulations to fairly compete with big tech firms.
It means that they called to allow banks to enter new businesses such as daily services and non-financial IT services.
For example, Bank A said that it hopes to acquire daily service companies such as UI/UX design companies and real estate firms, but it is having difficulty due to restrictions on equity investment in non-financial firms (within 15%) under the Banking and Financial Law.
Considering these suggestions from industries, the Financial Services Commission selected the improvement of separation of industrial and financial capital regulations, and financial and non-financial data and service convergence as the first task.
The insurance industry associations suggested easing regulations on insurance group's 1-on-1 license, revitalizing healthcare services, and improving regulations on insurance advertisement using digital technology.
Regarding the capital market, the introduction of alternative trading system (ATS) is selected as the major task. Through the ATS, the government plans to expand the autonomy of capital market participants and boost fair competition.
Regarding new digital industries such as cryptocurrencies, the government will set up the digital asset transaction act to improve regulating system.
In addition, as banks also called to allow running cryptocurrency business, it has been adopted as one of the detailed tasks.
The Financial Services Commission plans to hold subcommittee meetings from late this month to early next month to finalize the plan and review tasks.
By Global Economic Reporter Min-ho Shin ; Translate by Gounee Yang