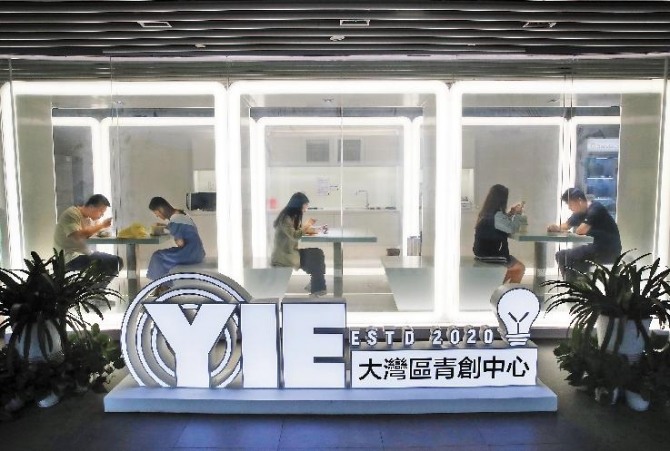 REGISTRATION for the Sixth China (Shenzhen) International Innovation & Entrepreneurship Competition is under way, its organizer, Shenzhen Municipal Human Resources and Social Security Bureau, said yesterday.
The event, dubbed as the entrepreneurship Olympics, is now open for sign-ups on its official website at http://www.itcsz.cn. Deadline for applications is Aug.31.
The competition's bonus totals 13.05 million yuan (US$1.9 million). Individual contestants will have a chance to win a combined prize of up to 1.85 million yuan.
A venture capital pool of 25 billion yuan has been set up by over 50 investment firms, which will help support outstanding projects, the organizer said.
The contest, to be held both online and offline, includes preliminaries in 10 cities in 10 countries from September to October.
The cities are Sydney in Australia, Toronto in Canada, Paris in France, Berlin in Germany, Tel Aviv in Israel, Tokyo in Japan, Eindhoven in the Netherlands, Madrid in Spain, London in the U.K., and Silicon Valley in San Francisco, the U.S. It will be the first time for the contest to have a subvenue in Paris.
Projects will compete in seven industry categories — new generation electronic information, digital fashion, high-end equipment manufacturing, green and low-carbon, new materials, biomedicine and health, and ocean economy.
The winning projects during the preliminary contests will vie for top awards in the finals, which will be held in Guangming, Longgang, Bao'an and Longhua districts in October and November. The organizer, joining hands with local enterprises, has also arranged reward competitions for industrial software design and R&D in semiconductor technology.
The city will also provide a series of supporting policies to attract the competition's winners to settle in the city, including a maximum 1-million-yuan subsidy.
Since its launch in 2017, a total of 7,655 projects from 89 countries and regions have competed in the competition. Among the 350 projects shortlisted for the finals in Shenzhen, over 120 have reached cooperation intention agreements with the city's industrial parks. So far, over 50 projects have settled in Shenzhen and over 100 high-caliber professionals have started their own businesses in the city.
Shenzhen Daily reporter Han Ximin