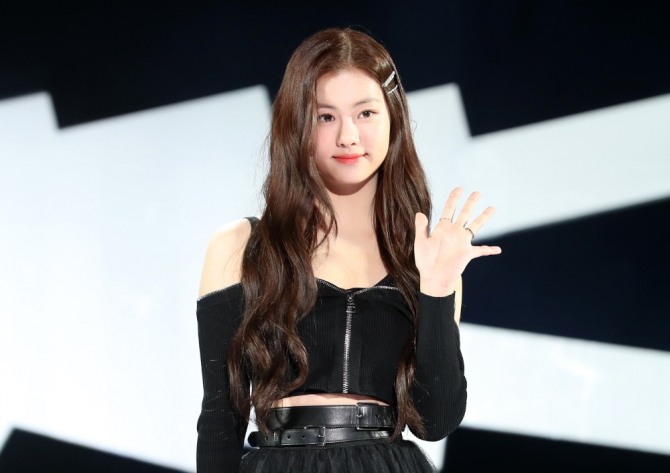 Source Music, the agency of K-pop girl group Le Sserafim, announced on the 20th that it has terminated the contract with member Kim Ga-ram due to her bullying allegations.
Source Music issued a statement and said, "We sincerely apologize for causing discomfort to many people due to the controversy regarding Kim. Le Sserafim will work as a team of five from not on."
Le Sserafim, which attracted attention as the first girl group of HYBE Entertainment, had been controversial due to the member Kim Ga-ram's school bullying scandal.
Kim had been facing bullying accusations that she committed school violence to her friend in 2018, when she was in the middle school before her debut, and an alleged image of an official document from school violence countermeasures committee spread online.
Source Music previously said Kim is not related to the school bullying allegations and announced that it would take legal actions against the rumors.
However, as the controversy intensified, Source Music announced on the fan community Weverse on May 20 that Kim would temporarily halt activities and focus on healing her wounded heart.
By Global Economic Reporter Da-jeong Kim ; Translate by Gounee Yang