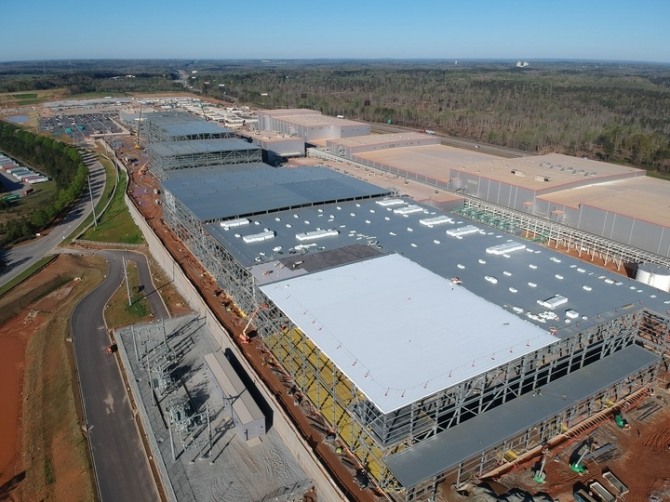 SK On said on the 22nd that it will jointly invest with a global automobile brand Ford and cathode material manufacturer EcoProBM to build a cathode material production facility in North America. Cathode materials are core materials that determine battery performance.
The three companies have recently signed a letter of intent (LOI) for investment. The three companies will sign the main contract for joint investment by the end of this year, and will start construction in the second half of next year. The factory location, investment amount, and equity ratio are currently being discussed.
The cathode materials to be produced at the new plant will be supplied to "Blue Oval SK," a battery joint venture established by SK On and Ford.
SK On explained that the three companies have secure price competitiveness and solidified their partnership by establishing a value chain from materials, to parts and finished products.
The three companies have been building partnerships with their flagship produts. EcoProBM is supplying high-nickel cathode materials to SK On. SK On is supplying its world's first NCM9 battery to Ford's F-150 Lightning all-electric truck. F-150 Lightning was released in the spring.
SK On explained that it has successfully secured high-performance cathode materials, core materials for better battery performance, while expanding production bases in North America.
SK On is currently continuing investment in North America, which is one of three largest automobile markets in the world along with Europe and China. It invested a total of 3 trillion won to build two battery plants in Georgia, the U.S. Its first plant with a capacity of 9.8GWh began commercial production since early this year, and the second plant with a capacity of 11.7GWh will be operated next year.
By Global Economic Reporter Myeong-seok Chae ; Translate by Gounee Yang