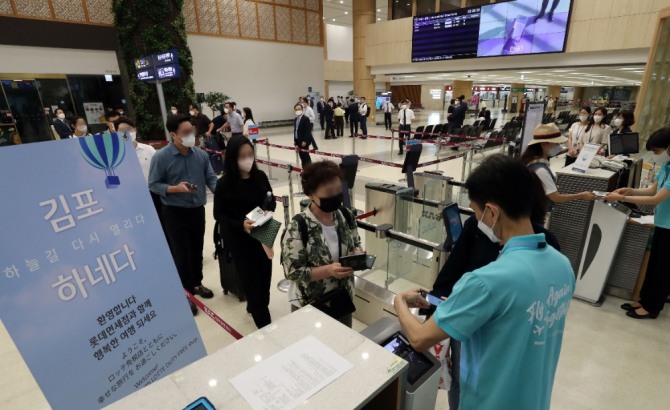 All seven international airports in Korean provincial areas, which had suspended the operation of international flights due to the novel COVID-19, have resumed overseas fight services on the 26th.
It has been about 2 years and 5 months since February 2020.
Korea Airports Corporation (President Yoon Hyung-joong) said on the 26th that it held an event to celebrate the resumption of international flights.
Starting with Daegu and Gimhae airports from May to July, the corporation resumed operation at Gimpo, Jeju, Yangyang, Muan, and Cheongju international airports sequentially.
To resume international routes, the corporation had discussed ways to cooperate through meetings with CEOs of overseas airports in major countries such as Japan, Taiwan, Singapore, and Vietnam, meetings with officials from airlines and travel agencies, the Asian Routes Development Forum, and meeting with global airlines.
It also made efforts to resume international flights early by continuing to submit proposals to the the government to improve the quarantine procedure for international arrivals.
By Global Economic Reporter Jung-hee Kim ; Translate by Gounee Yang