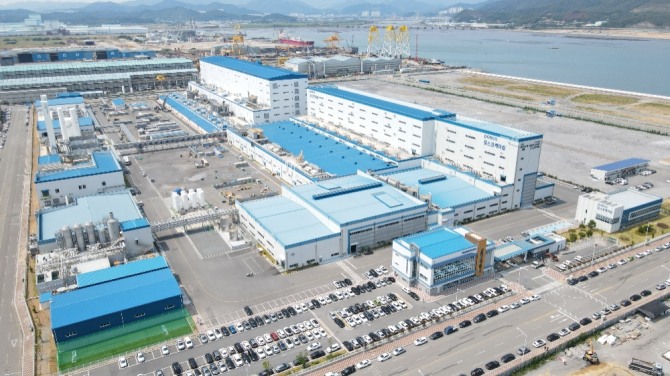 POSCO Chemical said Thursday that it has signed a deal with U.S. General Motors (GM) to supply cathode materials worth of 13.7696 trillion won.
Under the deal, it will supply high-nickel cathode materials produced at Gwangyang plant to Ultium Cells, a battery joint venture between GM and LG Energy Solutions [373220], for 3 years from next year to 2025.
The cathode material is a core material that accounts for more than 40% of the battery cost. It is produced using lithium and nickel.
With the contract, POSCO Chemical won a total of 21.8 trillion won worth cathode material orders from GM.
POSCO Chemical will have an annual capacity of a total of 90,000 tons, including 60,000 tons of Gwangyang plant and 30,000 tons of Canadian plant. It will also expand the production lines of its North American joint venture for GM's electric vehicle business.
POSCO Chemical established a joint venture Ultium Chem with an annual capacity of 30,000 tons with GM in Quebec, Canada, in May. The two companies also signed a contract to supply cathode materials produced at Ultium Chem's plant for 8 years from 2025. The contract value reaches 8.389 trillion won based on last year's raw material prices.
By Global Economic Reporter Jung-hee Kim ; Translate by Gounee Yang