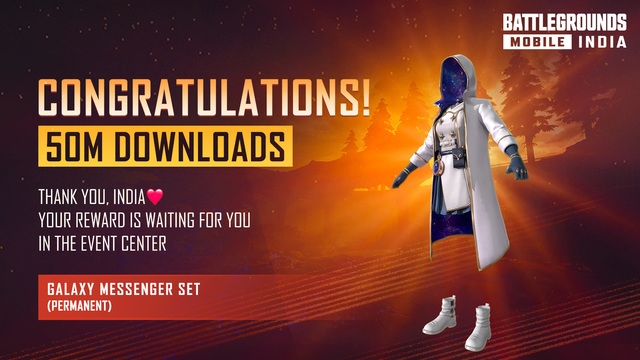 Stock prices of Korean Game developer Krafton dropped more than 6%. As its flagship game "Battleground Mobile" has been removed from the Indian app market, its share prices have continued to further decrease.
As of 10:52 a.m. on the 29th, Krafton's share was trading at 228,500 won, down 10,600 won (-6.54%) from the previous day. Early this day, it plunged 9.6% to 221,500 won.
As foreign investors are selling about 46,700 shares worth a net 16.4 billion won and institutions are also selling more than 2.3 billion won.
On July 1, Krafton's stock price reached the lowest of 212,500 won in 52 weeks, and the price is currently plunging to similar level of this price.
The public offering price of Krafton, which was listed on August 10 last year, is 498,000 won. Currently, the stock price has dropped more than 54% from the public offering price.
According to Reuters, "Battleground Mobile India (BGMI)," an Indian version of Krafton's flagship game "Battleground Mobile," has been recently delisted from the App Store and Play Store in India. It was ordered by the Indian government, Reuters reported.
Krafton, which already have suffered from sluggish sales, is expected to be greatly hit by the exit of the Indian market. According to financial information service eprovider FnGuide, Krafton is expected to post 464 billion won in sales and 166.1 billion won in operating profit in the second quarter. Its operating profit estimate is 4.65% less year-on-year, just a half of the previous quarter's 311.9 billion won.
It is analyzed that Krafton's operating costs have been increasing as G Coin, the game money distributed for free, has not been spent and the second-quarter is the seasonal off-season for the game industry.
Moreover, locked-up shares, which will be distributed next month, is another negative factor for stock prices. A year's lock-up for 351,525 shares held by Krafton's employees will be listed on August 10. It is about 4.1% of the public offering shares.
Concerns over the liquidation are also growing as the current stock price has fallen below half of the public offering price. In the case of employees who took out loans to receive the company's shares, the collateral ratio must be maintained at more than 60%. When stock price falls after that, the liquidation will be carried out.
By Global Economic Reporter Won-yong Lee ; Translate by Gounee Yang