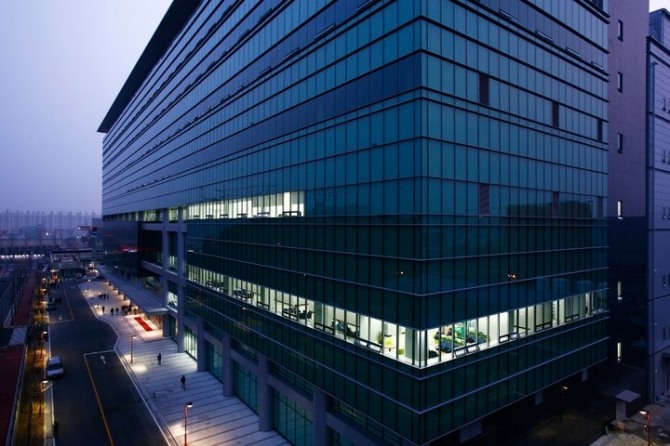 SK Hynix [000660] said Tuesday that it has completed the acquisition process of Key Foundry, a Korean 8-inch chip manufacturing foundry.
In order to expand the foundry business, SK Hynix signed a contract with Magnus Semiconductor to acquire 100% stake in Key Foundry for 575.8 billion won in October last year.
It received an approval for the acquisition from the Fair Trade Commission and China's anti-trust authorities in the first half of this year, and recently completed the acquisition process.
Key Foundry, based in Cheongju, has an 8-inch wafer-based chip production facility suitable for small batch production of multiple products.
Key Foundry produces non-memory chips such as PMIC (Power Management Integrated Circuit), DDI (Display Driver IC), and MCU (microcontroller unit). Last year's sales were 616 billion won.
Lee Dong-jae, CEO of SK Hynix System IC, an 8-inch foundry subsidiary of SK Hynix, will be appointed as a new CEO of Key Foundry.
An official from SK Hynix said, "By using the capabilities of SK Hynix System IC and Key Foundry, we will contribute to stabilizing global semiconductor supply chain and developing domestic non-memory chip ecosystem."
SK Hynix is a typical memory chip manufacturer company with less than 5% share of non-memory businesses such as system semiconductors and foundry.
But SK Hynix expects to double its foundry production capacity through the acquisition of Key Foundry this time.
By Global Economic Reporter Myeong-seok Chae ; Translate by Gounee Yang