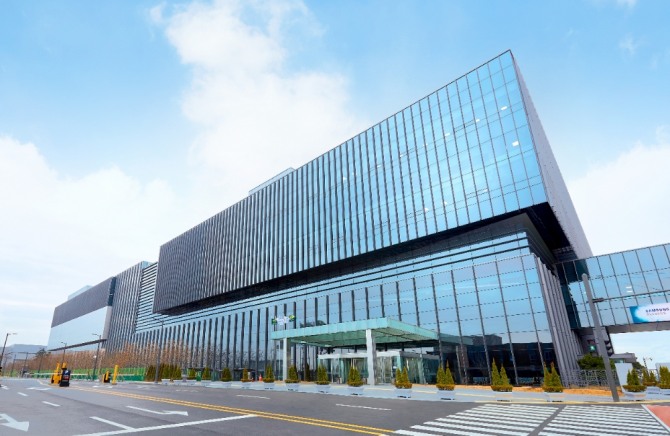 Samsung Biologics [207940] said Tuesday that it has completed the first test production of new COVID-19 mRNA vaccine substance. As a result, Samsung Biologics has secured a one-stop system that can produce from drug substance to drug products for mRNA vaccines.
In November last year, Samsung Biologics signed a CMO partnership for drug substance of the COVID-19 vaccine candidates developed by the U.S. Greenlight Bioscience. After 7 months of technology transfer, it has completed to establish the production facilities and succeeded the test-production this time.
The test-production is a verification process before the commercial production, and the success of test production is meaningful that it has proved the company's excellent global production capability and quality management level.
The second test-production will be conducted this month. Samsung Biologics plans to optimize the production process based on the first test-production results.
Samsung Biologics is pushing for additional CMO contracts with a multinational pharmaceutical firm as it has secured the one-stop system for mRNA vaccines. It participated in the mRNA vaccine conference "mRNA-Based Therapeutics Summit" held in Boston from July 26-28 to explain Samsung Biologics' mRNA production capabilities and discuss partnerships with potential customers.
"Samsung Biologics will be able to provide one-stop and end-to-end services from substance to finished products in the mRNA field as well as antibody treatments," said John Lim, CEO of Samsung Biologics. "Through the expanded service and production capability, we will supply mRNA vaccines and treatments to be developed in the future much faster."
By Global Economic Reporter Do-yeol Lee ; Translate by Gounee Yang