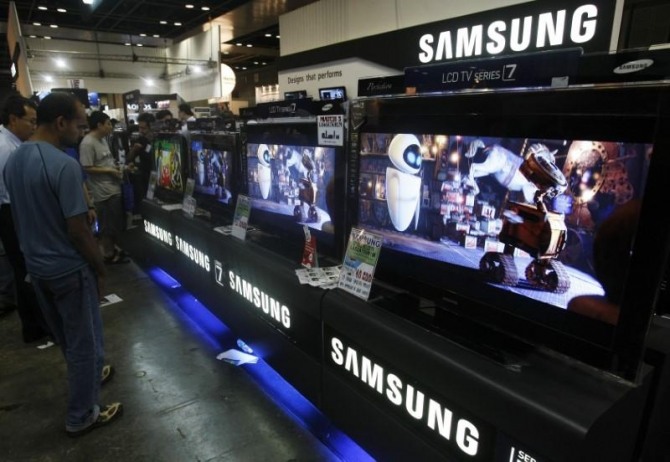 The LCD TV panel market, which has continued to hit the lowest prices every day, is expected to enter long-term L-shape recession. Display manufacturers, which are posting deficits due to inventory accumulation, has been reducing the utilization rate and converting production lines for TV panels to IT devices,
According to a market research firm DSCC on Friday, the price of LCD panels in August is expected to be at $27 for 32-inch HD TV. This figure is only one-third of $74 a year ago.
Prices of other panels are expected to be similar. During the same period, the price of 43-inch FHD panels is expected to fall from $121 to $51, 49-50-inch UHD from $179 to $71, 55-inch UHD from $208 to $84, and 65-inch UHD from $274 to $112.
This is because TV set companies have reduced the purchase of display panels as demand for TVs has decreased amid the global economic downturn and China's lockdown in the first half of the year. In particular, TV sales surged from 2020 to 2021 due to the Covid-19, and then the demand has continued to decrease as the era of endemic-Covid started.
Another reason is the excessively supplied panels during the Covid-19 period. According to DSCC, LG Display's panel inventory increased from 68 days in the first quarter to 81 days in the second quarter, hitting the highest level. Based on the amount, it has increased by more than $200 million (about 260 billion won). Samsung Electronics' panel inventory also increased from 94 days to 102 days.
The panel market recession led to a decrease in sales of related companies. LG Display posted an operating loss of 488.3 billion won in the second quarter and turned into a deficit for the first time in 2 years since 2020. LG Display has decided to withdraw from LCD panel business by next year. Samsung Display also withdrew from the LCD business in June, but the accumulated inventory is estimated to reach $2 billion (about 2.6 trillion won).
The situation of Chinese companies is similar. China's BOE, the world's largest LCD panel manufacturer, posted 10.818 billion yuan (about 2.1 trillion won) in operating profit in the third quarter of last year, but it halved to 5.06 billion yuan (about 1 trillion won) in the fourth quarter and further decreased to 4.251 billion yuan (about 800 billion won) in the first quarter of this year. Although it has not announced second-quarter earnings, but securities firms predict that its operating profit will reach only 3 billion yuan (about 600 billion won).
Currently, panel prices have hit new low, and are also expected to continue to decline in the third quarter. DSCC expects panel prices to fall by 15.6% on average in the third quarter from the previous quarter. The TV panel price index, which set the price in January 2014 as 100, fell further to 33.1 in July after hitting the lowest level of 41.4 in April. The index is expected to continue to decrease and reach 31.3 in December.
DSCC said, "As the decline in panel prices will be slowed from the third quarter, it will enter the 'L-shape' recession. Panel prices are not expected to recover until 2023 and even there is no sign that prices could rise."
By Global Economic Reporter Jin-joo Jeong ; Translate by Gounee Yang