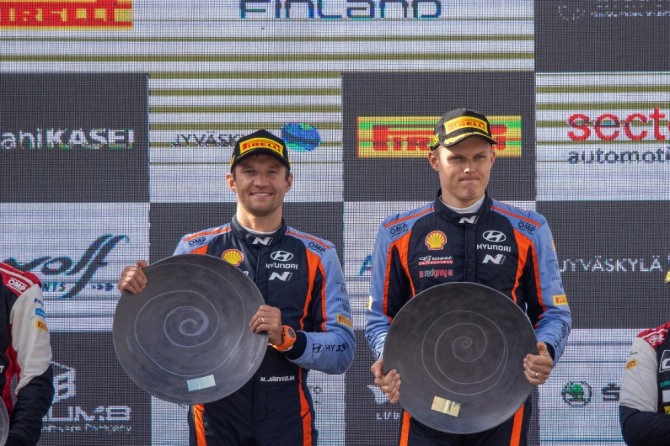 Hyundai Motor said Monday that it won the 8th round of the "2022 World Rally Championship (WRC)" held in Jyvaskyla, Finland, from August 4 to 7.
From the Hyundai World Rally Team, Thierry Neuville and Ott Tanak participated in the competition with i20 N Rally 1 Hybrid racing car.
Hyundai World Rally Team's Ott Tanak recorded 2 hours 24 minutes 04 seconds, giving Hyundai Motor its second win of the season.
Hyundai World Rally team succeeded in winning the trophy for the first time in the Finnish Rally.
Thierry Neuville ranked fifth by recording 2 hours 26 minutes 22 seconds.
The Hyundai World Rally Team remains its second place in the manufacturer category, scoring 40 points at the Finland rally.
By Global Economic Reporter Jung-hee Kim ; Translate by Gounee Yang