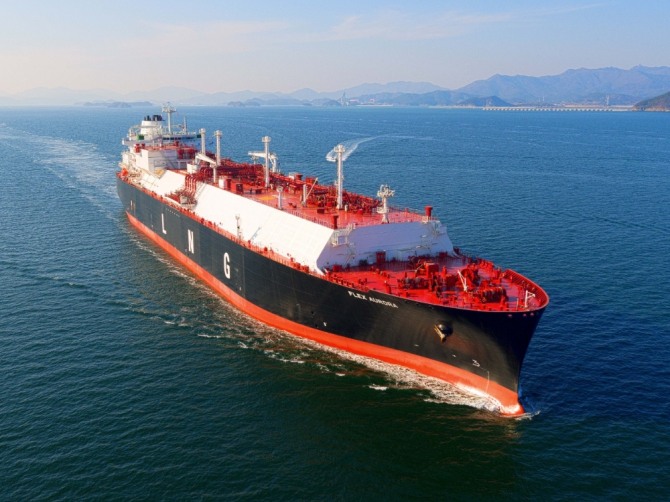 South Korean shipbuilders won 55% of global ship orders in July, maintaining their solid No.1 position.
According to the Trade Ministry on Wednesday, global ship orders in July were a total of 2.11 million CGT (US$5.3 billion). Korean shipbuilders accounted for 55% of global shipbuilding order volume and 57% of order amount.
A total of 72 ships were ordered in July, including 17 container ships, 16 tankers, 12 LNG carriers, 11 bulk carriers and 16 others. The proportion of large vessels and high-value-added ships powered by LNG were particularly high.
High value-added ships accounted for 49% and eco-friendly ships accounted for 60% of the total orders.
Korean shipbuilders won a total of 19 ships worth 1.16 million CGT ($3 billion) in july.
By ship type, Korean shipbuilders won 12 LNG carriers, 3 container ships (1,800 TEUs), 3 tankers, and 1 cargo ship in July.
It was found that Korean shipbuilders won all global LNG carrier orders and 81% of eco-friendly ship orders.
Not only large shipbuilders but also medium-sized shipbuilders won a large number of orders. Until July, orders won by large shipbuilders valued at $30.52 billion, 87% of this year's order target. This is an increase of 2.2% from a year ago.
Mid-sized shipbuilders won orders worth $2.465 billion for 31 small container ships and tankers worth $2.465 billion in July, up 33% from $1.85 billion a year ago.
Korea's order backlog was 35.86 million CGT, up 26% from 28.5 million CGT in July last year. It was significantly higher than the growth rate of the global order backlog of 9.2% (92.72 million CGT
→
112.26 million CGT).
In July, China's order backlog increased by 12%, while Japan decreased by 13%.
Since hitting the lowest of 125.06 in November 2020, the Newbuilding Price Index has continued to increase, marking 161.57 in July. It is the highest level in 13 years and 6 months since January 2009.
The index shows the average shipbuilding price compared to the reference of January 1988 (100).
In particular, the average shipbuilding price of large LNG carriers is $236 million, hitting a record high.
By Global Economic Reporter Myeong-seok Chae ; Translate by Gounee Yang