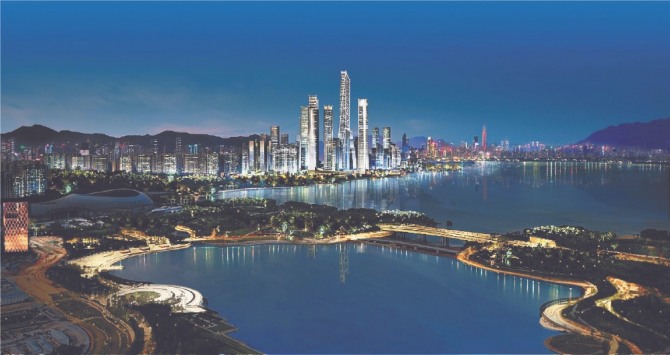 FOREIGN investors will be encouraged to invest in Shenzhen's key sectors, such as advanced manufacturing, emerging industries, high technologies, energy conservation and environmental protection, according to the Regulations of Shenzhen Special Economic Zone on Foreign Investment, which will come into force Nov. 1 this year, according to the official website of the city government.
The regulations aim to provide a solid legal foundation for pushing Shenzhen's opening up to a higher level.
They will supplement with detailed stipulations the Foreign Investment Law of China by specifying foreign investment access, improving the facilitation of investment by foreign-funded businesses, and protecting the lawful rights and interests of foreign investors according to local conditions.
Pursuant to the regulations, it will be forbidden to formulate restrictions and prohibitions on foreign investment access outside the State-issued foreign investment "negative list."
The "negative list" refers to special administrative measures restricting or prohibiting foreign investment in specific sectors, while foreign and domestic investors will enjoy equal access to fields outside of the list.
The regulations also highlight the equal participation of foreign-invested enterprises in the city's R&D public service platform construction, government-backed science and technology programs, and application to be named key laboratories.
The city will likewise support these companies to equally take part in the formulation and revision of local standards. The new regulations propose that governments should listen to the opinions of overseas enterprises while setting standards closely related to these firms' manufacturing and operation.
Technical cooperations between foreign investors/ enterprises and Shenzhen's universities, colleagues, scientific research institutions, trade associations and enterprises are encouraged as well.
In order to better introduce global talents, the city is expected to establish a system for recognizing international professional qualifications, according to the new policies.
Under the system, overseas professionals who have obtained occupational qualifications abroad are allowed to get an official recognition to practice their profession in Shenzhen.
Shenzhen has become increasingly attractive to foreign investors, thanks to its favorable business environment. Its actual use of foreign capital exceeded US$2.1 billion in the first quarter of this year, surging 32% year on year, according to the commerce bureau.
Official data showed that Shenzhen is now home to firms from over 160 countries and regions, including nearly 300 Fortune 500 enterprises, and has approved over 100,000 direct foreign investment projects by the end of May.
by Shenzhen Daily reporter Xia Yuanjie