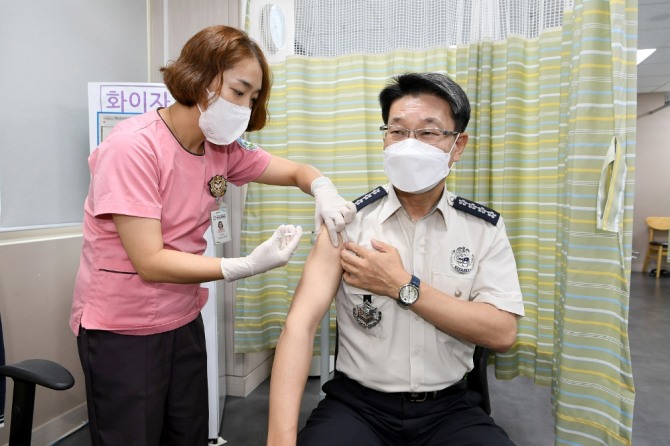 Moderna's bivalent vaccines targeting COVID-19 Omicron variants will be arrived in Korea on Thursday. It will be used for vaccination from October.
The Korea Centers for Disease Control and Prevention said 805,000 doses of Moderna's bivalent vaccines targeting Omicron will be arrived in Korea on the 15th and 806,000 doses on the 17th.
More than 1.61 million doses of the Moderna booster shots will be used for vaccinations from October.
This vaccine is a bivalent vaccine developed to target SARS-COV-2 and BA.1 Omicron variant.
Earlier, Moderna applied for a preliminary review and item permission for this vaccine to the Ministry of Food and Drug Safety in July, and obtained import permission for item on Sep. 8.
The winter vaccination plan using the bivalent vaccine will be announced within this month.
According to the Ministry of Food and Drug Safety, the safety and effectiveness of the vaccine have been confirmed.
There were no severe side effects after the administration. Although there were some mild side effects such as injection site pain and fatigue, they were similar level to existing vaccines.
In addition, as a result of comparing the immune response of neutralizing antibodies between the vaccine and existing vaccines, the amount of neutralizing antibodies targeting COVID-19 virus was 1.22 times higher and targeting omicron variants 1.75 times higher.
Currently, the vaccine is used for booster shots by obtaining conditional use permit from the EU, the UK, Switzerland, and Australia.
By Global Economic Reporter Myeong-seok Chae ; Translate by Gounee Yang