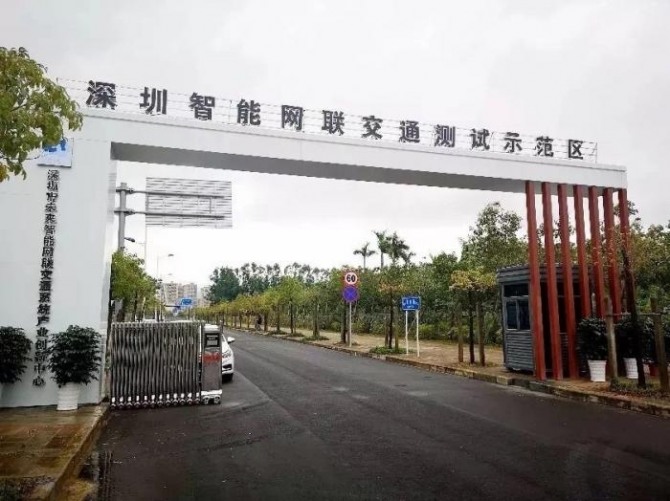 PINGSHAN District is working to build the world's first intelligent connected vehicle testing base driven by 5G technology, with three testing areas for self-driving cars to be put into use in 2023, Shenzhen Economic Daily reported Tuesday.
The intelligent connected vehicle industry is one of Shenzhen's 20 strategic emerging industries. According to an action plan on developing the industry released this year, Shenzhen has emphasized the industry's development in Pingshan and Nanshan districts and Shenshan Special Cooperation Zone.
Pingshan would focus on the research and development, design, and manufacturing of intelligent connected vehicles.
Shenzhen's intelligent connected vehicle testing demonstration platform, the city's major industrial platform, began construction in Pingshan in 2019.
The project is divided into two stages. The first stage features building Jinlian Road's temporary closed test area as the platform's startup area. The second stage features the platform's main area, including the closed, semi-open and open test areas to be built simultaneously.
At present, Jinlian Road's temporary closed test area has been put into operation, mainly providing services required by enterprises to complete functional confirmation and testing before on-road testing.
According to statistics, 24 autonomous driving-related enterprises have tested 227 vehicles in the temporary closed test area, with mileage reaching 60,128 kilometers.
The second stage's civil engineering project was officially launched recently. The closed test area is located at Pingshan Environmental Park, covering an area of about 0.43 square kilometers. The semi-open test area is in Pingshan Comprehensive Bonded Zone covers an area of about 3 square kilometers.
The open test area is located at the south of Julong Mountain Ecological Park, with an area of about 1 square kilometer.
By Shenzhen Daily reporter Zhang Yu