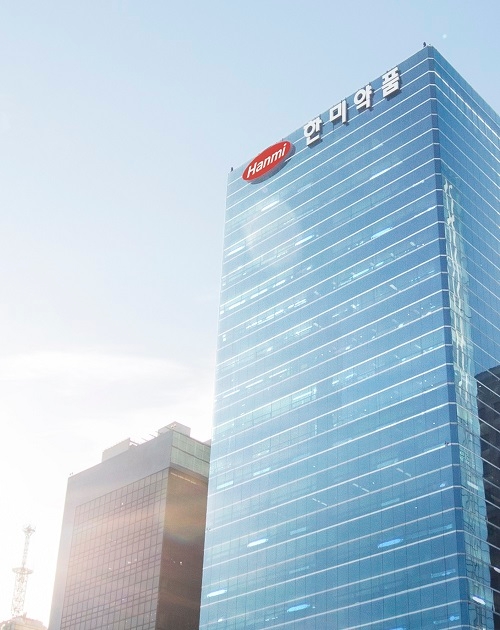 It is likely that accelerated approval for Hanmi Pharmaceutical's new lung cancer drug 'Poziotinib' will fail. The U.S. Food and Drug Administration (FDA) advisory committee concluded that it does not recommend granting accelerated approval for the drug.
According to Hanmi Pharmaceutical on Friday, the U.S. FDA Oncologic Drugs Advisory Committee (ODAC) met to review poziotinib's clinical trial results, and voted 9-4 that the current benefits of poziotinib did not outweigh its risks.
Poziotinib is the oral lung cancer treatment developed by Hanmi Pharmaceutical. Its partner Spectrum applied Poziotinib for an item license to the U.S. FDA in December last year. The drug can treat non-small cell lung cancer with treatment experience and a local progression and metastatic HER2 Exon 20 mutations.
ODAC is an advisory committee consisting of experts in the field of oncology. It gives advices to FDA after reviewing and evaluating data on efficacy and safety such as anticancer drugs. Poziotinib is currently undergoing an item license review at the U.S. FDA.
However, as ODAC's FDA recommendation is not binding, the final approval is decided by the FDA. For Poziotinib, the FDA will review all expert advices and decide whether to approve it by November 24 in accordance with the Prescription Drug User Fee Act (PDUFA).
"The company was disappointed by the ODAC's decision,because patients with lung cancer were in need of additional effective and safe therapies," Tom Riga, president of Spectrum. "We will closely review the options we can take by November 24."
The U.S. FDA was previously concerned that the clinical results of Poziotinib are not enough to obtain the acclerated approval." It also said Poziotinib was not very useful compared to previously approved treatments, and many of the patients who took it had side effects. It also pointed out that the objective response rate (ORR), the proportion of patients whose tumor size was reduced after taking the drug was 28%.
Hanmi Pharmaceutical and Spectrum refuted, saying, "Poziotinib is an innovative treatment that can help to provide various treatment options for patients."
Hanmi Pharmaceutical still expects Poziotinib to be approved as the final decision will be made by the FDA, regardless of ODAC's decision.
The company also said that the ODAC's opinions and FDA's approval decision may not be consistent.
An official from Hanmi Pharmaceutical said, "Despite the ODAC's negative opinions, five anticancer drugs were approved by the FDA from 2009 to 2022. On the contrary, 2 drugs were not approved by the FDA despite ODAC's positive opinions, so the disagreement rate is approximately 10%."
다국적제약사
MSD
의
'
키트루다
',
아스트라제네카의
'
린파자
'
등이
ODAC
의
반대에도
불구하고
미국
FDA
가
허가를
내린
대표
사례다
.
For example, multinational pharmaceutical company MSD's "Keytruda" and AstraZeneca's "Lynparza" were approved by the FDA despite ODAC's negative opinions.
By Global Economic Reporter Mi-yeon Soh ; Translate by Gounee Yang