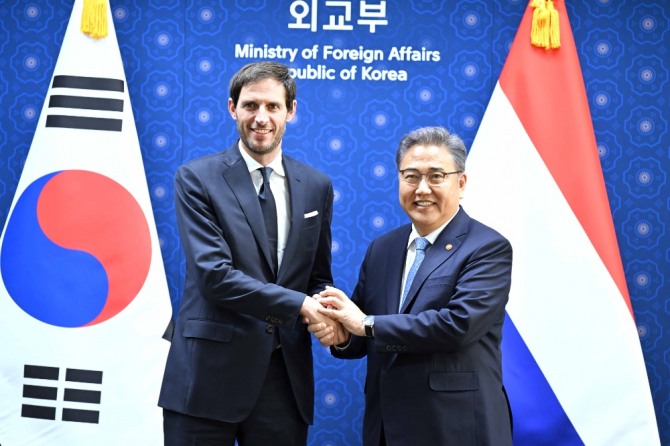 Dutch Foreign Minister Wopke Hoekstra, who is visiting Korea, said, "Both Korea and the Netherlands are future-oriented countries with high-tech economies, and not leading countries but growing countries." He also said that the two countries can cooperate in economic security areas.
Minister Hoekstra said in an interview with Yonhap News before visiting Korea on the 28th, "We have our strengths in diplomacy, technology and economy."
He said that the two countries can cooperated for preparing norms and standards for emerging technologies such as artificial intelligence (AI), setting norms for space security, cybersecurity, and strengthening global semiconductor supply chain.
After attending former Japanese Prime Minister Abe Shinzo's state funeral, Minister Hoekstra will meet with Foreign Minister Park Jin to discuss economic security, including semiconductors and nuclear power plants, and issues on the Korean Peninsula and other regions.
"Sadly, we have rough time," Minister Hoekstra said. "We are facing huge challenges, from competition between powerful countries to blatant attacks on international norms such as Russia's invasion of Ukraine."
Both Korea and the Netherlands are key countries in the semiconductor supply chain, and analysts say the two countries are facing similar challenges amid recent reorganization of the global supply chain due to competition between the U.S. and China.
ASML, a Dutch semiconductor equipment manufacturer, exclusively supplies EUV equipment, essential equipment for semiconductor fabrication, to global companies. Previously, foreign media reported that the U.S. was pressuring the Netherlands not to export ASML's semiconductor equipment to China.
By Global Economic Reporter Jung-hee Kim ; Translate by Gounee Yang