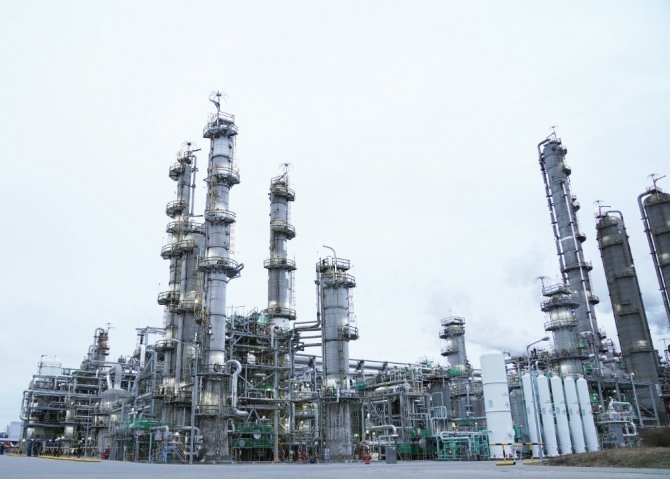 Lotte Chemical has acquired Iljin Materials[020150], the nation's second-largest copper foil manufacturer.
Lotte Chemical said Tuesday that Lotte Battery Materials USA, a battery holding company in the U.S., has signed a 2.7 trillion won stock trading contract to acquire a 53.3% stake in Iljin Materials.
It signed the main contract on this day and plans to complete the acquisition after completing the report on business combination.
Through the acquisition, Lotte Battery Materials USA, which is 100% owned by Lotte Chemical, aims to expand its share in the global eco-friendly electric vehicle (EV) battery market.
Iljin Materials is a manufacturer of copper foil, a key material for secondary batteries.
Copper foil is a thin foil with a thickness of less than 10
㎛
(micrometer), and is considered a core material for EV and ESS secondary battery anode collectors.
Iljin Materials, which operates production sites in Korea and Malaysia, has a production capacity of about 60,000 tons. It also plans to build factories with a capacity of 230,000 tons in Malaysia, Spain, and the U.S.
Lotte Chemical is expanding investments with the aim of achieving 5 trillion won in annual sales by investing 4 trillion won in the battery materials by 2030.
The company expected the acquisition helps to achieve its sales target early and expand its sales further.
In addition, it plans to become a leading global battery material producer by expanding shares in global markets such as Europe and the U.S.
By Global Economic Reporter Sang-hoon Park ; Translate by Gounee Yang