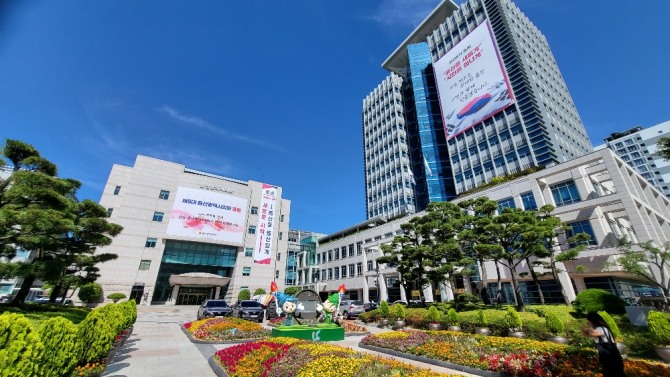 Ulsan city government said Friday that it has attracted about 1 trillion won worth investment to build and expand secondary cell material plant from Korea Zinc, a non-ferrous metal smelting company.
The city government expects that the city will become a hub of secondary battery material production through the investment, and also provide an opportunity to advance existing industries such as automobile.
The city government and Korea Zinc signed a MOU for investment in new and expanded secondary battery material production plants at the City Hall earlier in the day.
At the signing event, Ulsan Mayor Kim Doo-gyeom and Park Ki-won, head of Korea Zinc Onsan Smelting Center, attended.
Under the MOU, Korea Zinc will invest more than 1 trillion won to build and expand factories, and it will hire Ulsan citizens for the operation of the factory in the future.
The city expects new and expanded factories to create more than 700 new jobs.
The city plans to continue to cooperate with Korea Zinc for the successful operation and stable settlement, and actively support administrative procedures such as licensing.
Korea Zinc's investment will be made through its subsidiary KZAM and KPC, a company established by Korea Zinc's affiliate Chemco.
KZAM completed the 'electrolytic copper foil production plant' in August this year, which use waste battery materials as current collector material of anode material, and plans to produce 13,000 tons of products annually from next year after test operation.
However, in order to meet rapidly growing demand, it will build new factory with an annual capacity of 30,000 tons on the site of the Korea Zinc Onsan Smelter by 2025.
It will also push for an expansion of the factory of 17,000 tons of annual capacity by 2027.
When the expansion of the two factories, which 735.6 billion won will be spent, is completed, the annual production capacity will increase to 60,000 tons.
By Global Economic Reporter Yong-seok Jang ; Translate by Gounee Yang