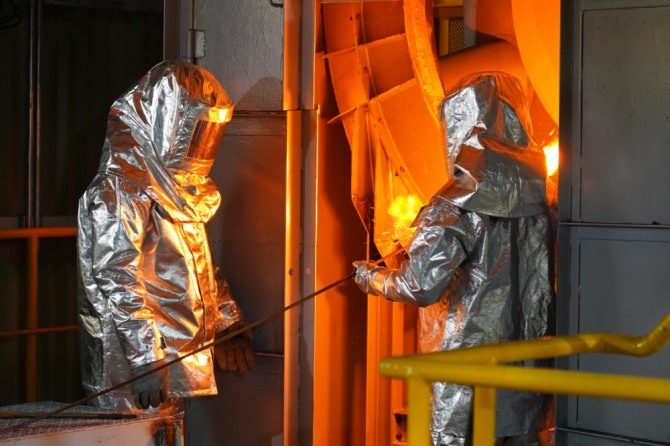 Youngpoong, which has entered waste battery recycling business, has started operation of the world's first pyrometallurgical pilot plant for recycling of waste battery.
Starting with the operation of the pilot plant, the company plans to lead the K-battery strategic mineral resource circulation ecosystem by building a mass production system.
Youngpoong said Tuesday that it completed the waste battery recycling pilot plant at the 3rd plant of the Yeongpoong Seokpo Smelter in Bonghwa, Gyeongsangbuk-do, and started the operation. An official from Yeongpoong said, "We successfully completed the first smelting process."
The pilot plant can handle 2,000 tons of waste batteries per year.
Youngpoong is the world's first company to commercialize a technology that can recover more than 90% of lithium, a key material for batteries, by applying pyrometallurgical process to recycling of batteries.
Youngpoong also has recently established a raw material supply chain by securing a production base for LiB (Lithium Battery) flakes in Gimcheon, Gyeongsangbuk-do.
By Global Economic Reporter Myeong-seok Chae ; Translate by Gounee Yang