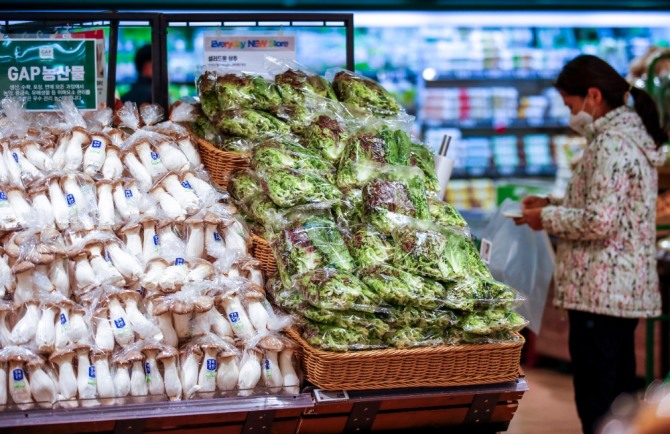 The Korea Development Institute (KDI), a state-run research institute, has cut Korea's economic growth forecast for next year to 1.8%. This year's growth rate was also slightly lowered to 2.7%.
KDI released the economic outlook for the second half of 2022 on the 10th and predicted that the Korea's economic growth rate for next year will be 1.8%, down 0.5%p from a previous forecast.
This is lower than the International Monetary Fund's forecast of 2.0%, the Organization for Economic Cooperation and Development (OECD)'s 2.2%, and the Asian Development Bank (ADB)'s 2.3%.
Cheon So-ra, head of the KDI Economic Outlook Office, said that the Korean economy will continue to slow down next year due to the global economic slowdown and rising market interest rates.
Jeong Gyu-cheol, head of the KDI Economic Outlook Office, also said that Korea's potential growth rate will be 1.8% next year, lower than 2%, indicating the economic slowdown.
The growth rate of consumer prices is also expected to be 3.2%, up 1.0%p from the previous forecast of 2.2%. Although the KDI assumed that international oil prices will be $84, lower than expected ($92 per barrel) in the first half, overall consumer prices forecast has increased. The core inflation rate is also expected to be 3.3%, up 0.9%p from the forecast (2.4%) in the first half.
Jeong said, "Energy prices and grain prices seem to have more impact on the economy. The KDI raised the core inflation rate for next year as energy and grain prices have continued to rise and have affected to core prices."
It has also lowered private consumption forecast from 3.9% to 3.1%. Service consumption will recover gradually after the COVID-19, but it is expected to record lower increase rate this year as goods consumption slows down due to high prices and interest hikes.
The trade balance is expected to post a surplus of $16 billion next year, down from the previous forecast of $60.2 billion as the service balance deficit expands.
By Global Economic Reporter Jin-joo Jeong ; Translate by Gounee Yang