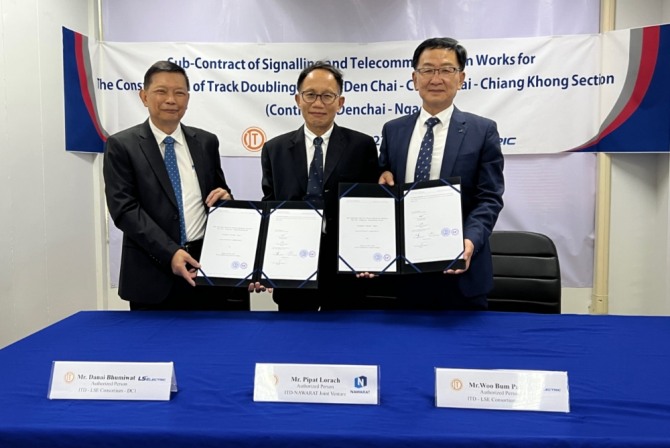 LS Electric said Thursday that it has won an order for a signal system duplication project worth 20 billion won in Thailand.
The project is pushed by State Railway of Thailand, and is a project to duplicate the signal system between Den Chai and Chiang Rai and Chiang Khong. LS Electric will be in charge of the installation of the signal system for the first section.
LS Electric will participate in the 72.9 billion baht (about 2.7 trillion won) worth of signal system project in Thailand as a consortium with ITD (Italian-Tai Development), the No. 1 local railway construction company. LS Electric will be in charge of design, production, and installation of signal communication systems.
LS Electric entered the Thai railway signal system market for the first time as a Korean company by winning orders to modernize Thailand's first railway signal system (ST1) and build a railway control center in 2001. Since then, it has successfully completed railway signal modernization projects and maintained a market share of more than 50%
With this project order, it maintained its No. 1 position in the railway signal system field. Its cumulative order for local projects also exceeded 150 billion won.
By Global Economic Reporter Jung-hee Kim ; Translate by Gounee Yang