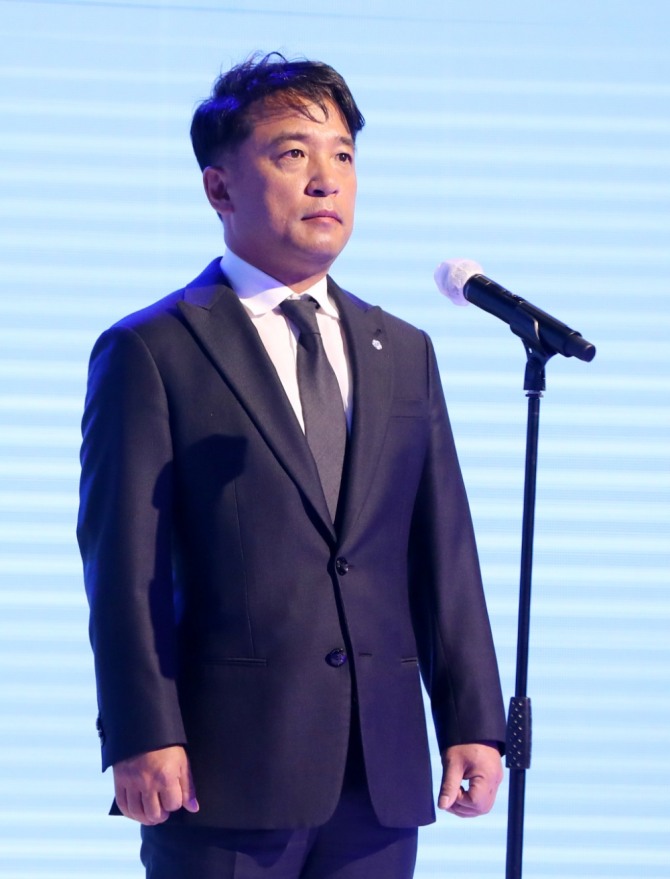 NCSoft CEO Kim Taek-jin met with Microsoft (MS) CEO Satya Nadella in Korea. The meeting between the two CEOs is the first in four years since the 2018.
CEO Kim had a meeting with CEO Nadella at a hotel in Seoul on the morning of the 15th.
After the meeting, CEO Kim did not answer the reporter's questions about TL. But immediately after the meeting, CEO Kim came out with a smile.
The industry sources expect that there will be discussions on game business cooperation. NCSoft chief financial officer Hong Won-joon previously said at the third-quarter earnings conference call, "Because of NCsoft's development capability and experiences, there were many requests for cooperation from global companies. We have discussed cooperation with a good global partner and will announce it soon."
TL (Throne & Liberty) is NCSoft's new PC and console game and will be released in the first half of next year. NCSoft is working with a global publishing company before the global launch of TL.
NCSoft is also developing another new PC/console 'LLL'. LLL, which released an official video on the 14th, is a third person shooter MMORPG game. It is scheduled to be released in 2024.
In November 2018, CEO Nadella also visited Korea to attend the artificial intelligence (AI) conference "Future Now," and met with CEO Kim to discuss game business and marketing strategies.
By Global Economic Reporter Myeong-seok Chae ; Translate by Gounee Yang