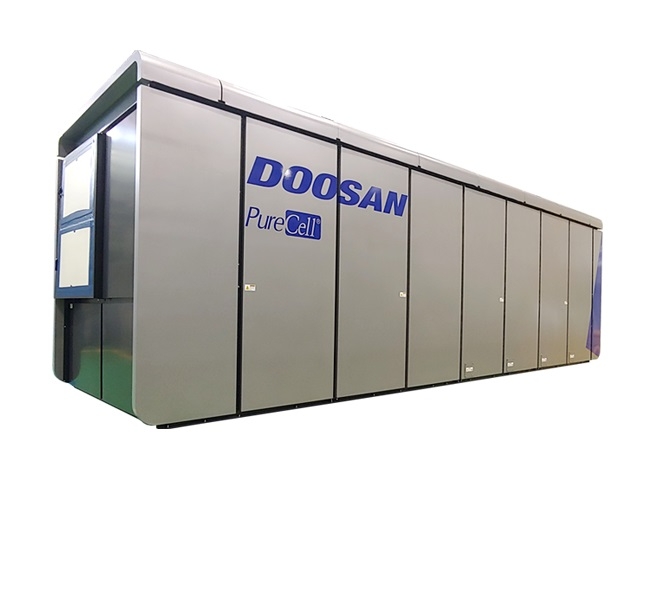 Doosan Fuel Cell signed a fuel cell supply contract worth 300 billion won with a Chinese hydrogen fuel cell company.
Doosan Fuel Cell said Monday that it has signed a contract to supply hydrogen fuel cells to China's ZKRG and establish a joint venture (JV). The contract is worth 346.9 billion won.
Under the contract, Doosan Fuel Cell will gradually export a total of 105MW hydrogen fuel cells to China. Of these, 50MW will be exported by 2024 in the form of finished products and 55MW will be exported by 2026 in the form of parts.
ZKRG is a Chinese company that develops a hydrogen fuel cell for cogeneration. In September last year, Doosan Fuel Cell supplied four 440kW hydrogen fuel cells to Nanhai, Foshan, China.
The two companies also agreed to establish a JV to cooperate in supporting the Chinese hydrogen fuel cell power generation market and exploring business opportunities. It will supply hydrogen fuel cells to the carbon-free hospital pilot project scheduled to be carried out in Guangdong Province, China.
By Global Economic Reporter Jung-hee Kim ; Translate by Gounee Yang