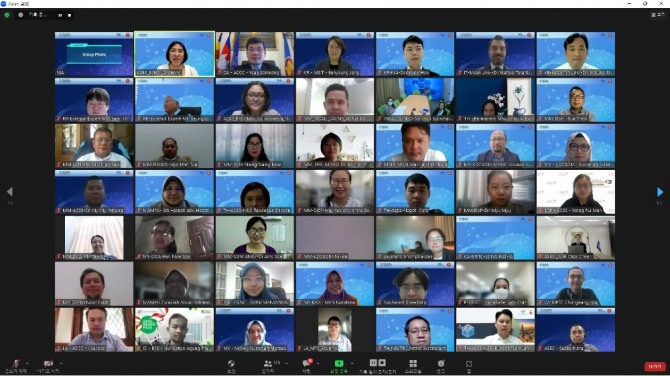 The Ministry of Science and ICT and the National Information Society Agency (NIA) said Monday that they held the Korea-ASEAN Open Data Forum online.
The forum was held as part of the Korea-ASEAN Open Data Dictionary Project to introduce Korea's excellent open data policy and discuss data utilization strategies between countries.
At the forum, Korea introduced its open data and digital platform government policies to about 100 ASEAN Secretariat and open data officials. It also shared major countries' open data policies, production and utilization cases, and discussed ways to use open data in ASEAN region.
ASEAN member states also shared their opinions for the development of their own open data based on Korea's policies. The Indonesian Ministry of National Development said that the gap between central and local governments such as infrastructure and data literacy should be resolved in consideration of geographical conditions with many islands.
Jang Eun-young, manager of international cooperation bureau at the Ministry of Science and ICT, said, "Korea will continue to expand cooperation for development and prosperity with ASEAN countries in the digital field."
By Global Economic Reporter Mi-yeon Soh ; Translate by Gounee Yang