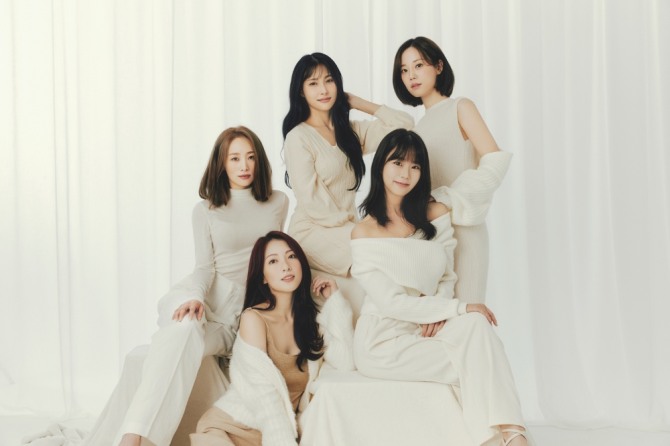 KARA, a K-pop girl group that was hugely popular in South Korea and Japan, made their comeback with new album "MOVE AGAIN" on the 29th, the team's agency RBW said.
It marks KARA's first whole-group project in 7 years and 6 months since their 7th-mini album "In Love" released May 2015. Just like the album's title, it contains the will and aim to show the fans KARA's performance once again.
Debuting in 2007, the group was popular in Japan as well as Korea with various hit songs such as "Pretty Girl," "Honey," "Mister," "Lupin," and "Jumping."
They were also the first K-pop girl group to hold a concert at the Tokyo Dome, which is called "Dream stage in Japan."
RBW said, "KARA made the album to repay support from its fans, as this year marks the 15th anniversary of its debut. All members participated in the songwriting and album production to complete a work that shows KARA's unique color."
The album has four songs, including the title track "WHEN I MOVE," "Happy Hour," which was written by the band members, deep house pop dance song "Shout It Out," and acoustic song "Oxygen."
"When I Move" is an addictive song combining intense rhythm and the KARA's powerful vocals. Kang Ji-young participated in writing and composing the song, and Nicole wrote the Korean-language part of the lyrics.
KARA will have their first live performance of the song at the 2022 Mnet MAMA Awards, a year-end music awards show to be held in Osaka, Japan.
양지혜 글로벌이코노믹 기자 tvxqhae@g-enews.com