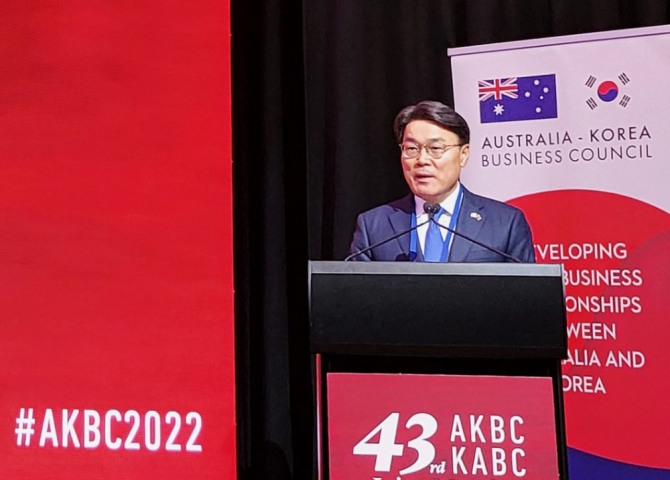 POSCO Group Chairman Choi Jung-woo said Thursday, "We see Australia as the most important country for investment to secure hydrogen, which is essential for hydrogen reduction steelmaking."
Chairman Choi met with Australian Prime Minister Anthony Albanese in Canberra on this day, and said, "We plan to expand investment not only in steel materials but also in reusable energy, hydrogen, and green steel."
The meeting was held to explain POSCO Group's Australian business status and its future investment plan to Prime Minister Albanese. Chairman Choi previously attended the 43rd Korea-Australia Economic Cooperation Committee held in Sydney on Nov. 30.
Choi asked Albanese to visit Korea and POSCO to strengthen business cooperation between Korea and Australia. Prime Minister Albanese said, "I will visit POSCO when I visit Korea next year. I also hope to visit POSCO Pilbara Lithium Solution, the lithium plant jointly built by POSCO Holdings and Australian companies.
POSCO will produce green hydrogen based on renewable energy such as solar power and wind power, and to produce HBI, a raw material processed with iron ore. In addition, POSCO plans to expand the use of green hydrogen to the production of slabs, a semi-finished steel product, by applying HyREX, and supply it to global markets. With local partners, POSCO plans to invest $28 billion in hydrogen production, including renewable energy and water electrolysis, and $12 billion in green steel by 2040.
By Global Economic Reporter Dae-min Jeong ; Translate by Gounee Yang